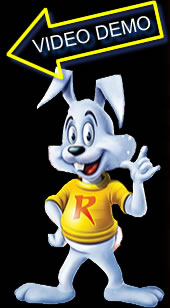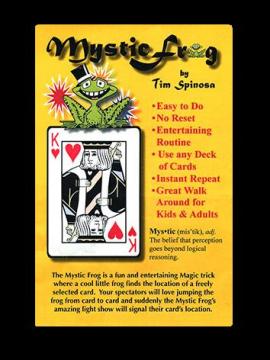 Mystic Frog by Tim Spinosa. Great close up magic trick where a special frog finds a spectators chosen card in a very visual way. Very easy to do.
More details: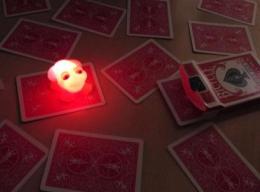 Description
The Mystic Frog is a fun and entertaining magic trick where a cool little frog finds the location of a freely selected card by a spectator. Your audience will love jumping the frog from card to card and suddenly the Mystic Frog's amazing light show will signal their card's location. The frog will light up in several different colours and the spectator holds the frog and locates the card without any help from the magician !!!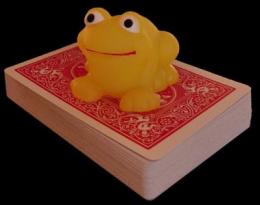 Very easy to do
Easy to Do
No Reset
Entertaining Routine
Use any Deck of Cards
Instant Repeat
Great Walk Around for Kids & Adults
Comes complete Mystic Frog and instructions.

Mys*tic (mis'tik), adj. The belief that perception goes beyond logical reasoning.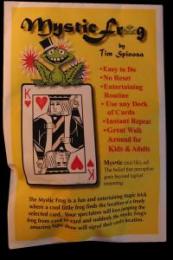 The frog lights up automatically when placed on selected card by magic. Totally baffling up easy to perform. Great unusual magic trick for close up magcians.

Please note that a deck of cards will be required to perform this trick (not supplied) However any deck will work with the frog.
The special gimmicked frog comes with full instructions on how to easily perform this mini miracle.




---
You might also like to consider:
This humorous frog makes for a great addition to your comedy or children's magic routine!
From the creator of "Q: the Quantum Connection"... If you've ever had a routine where switching a card or a small number of cards was needed... If you've ever felt that using a himber wallet was something you wanted to eliminate... (No offense to Mr. Himber!) Cosmo's card box is the solution!
Another Razamatazz Magic exclusive. A spectator is totally baffled when a chosen card matches another identical card in the packet even though every other card is different ??? Very easy self working trick where a spectator finds the same chosen card as the magician.
Another Razamatazz Magic exclusive. Where's the Rabbit is a very easy and self working trick, where a spectator correctly finds the Magic Rabbit or make your own routines.
A playing card in a clear plastic sleeve instantly changes into a completely different card without any cover. Also can be used to produce or vanish a card. The visual change takes place slowly, right in front of their eyes. You can show the clear sleeve completely empty at the finish! Totally self working and very easy to do !
A playing card is cut into 3 then restored. One of the absolute hit items !!! Here is a version of the Zig Zag Card that is so diabolical, it will fool you even after you know the secret!