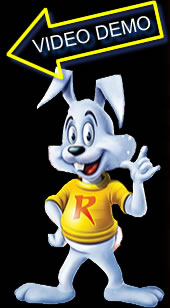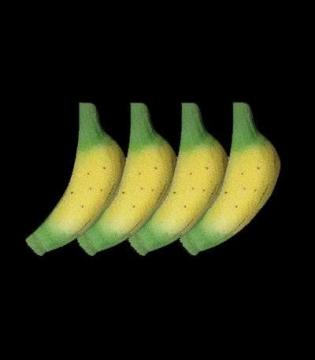 New style sponge bananas from Alan Wong. This updated sponge banana set includes 4 normal sponge bananas and 4 mini sponge bananas.
More details:
Description
Great new style (more realistic) magic sponge bananas trick from Alan Wong where the magician finds an endless supply of bananas or produces them from thin air.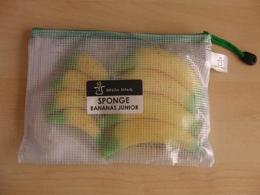 More info
This new junior sponge bananas set contains four medium and four baby sized sponge bananas that are perfect compliments to Alan Wong's full size sponge bananas, or used separately for all your favorite sponge routines.

You can multiply them in the hands of small children and watch them go wild! Collect all three sizes and you can create your own growing or shrinking sponge bananas routine! Comes with basic routine and instructions, contained in a durable zippered nylon bag as the practical working professionals would pack them.

Like all sponge products in Alan's line, each sponge banana was hand made and painted with great patience and care.




What is it about the sight of a banana that makes an audience instantly smile? We may never know, but Alan Wong's sponge bananas are the finest sculpted and painted that I have ever seen - David Regal


I'm a children's entertainer with over 15 years of performing experience and use many of Alan Wong's props - such as his sponge sushi and ice-cream cones. His latest product - Sponge Bananas Junior - is of the same excellent quality, with vivid, authentic colors. Actually, they're so realistic that you'd better buy a spare set - in case you eat a couple by mistake! Get Alan's today! - Bernard Mariano


A great Comedy item to have in your close-up or children's show - Barry Khoo

---
You might also like to consider:
Sponge ball magic brought right up to date with this is a step by step tutorial DVD complete with 4 sponge balls. Sponge balls are simple, but there's a reason why top professionals use sponge balls when they're getting paid to perform. The entertainment potential is HUGE. Find out why they are an essential prop for todays magician and how to perform some amazing routines.
Sponge production birthday cake. Ideal for cooking routines or in a dove pan production etc. Very colourful
Goshman Sponge Balls 2" Comes in a box of 4 sponge balls. Many incredible tricks can be performed with sponge balls, and you can find these tricks in various books and DVD's.Great for both Adults and Kids.
This humorous frog makes for a great addition to your comedy or children's magic routine!
Great bit of business where the magician says to a spectator that he can see a gray hair on their head. The magician then pretends to pluck the hair off the spectators head and produces a large sponge HARE ! Great Gag Guaranteed to get a laugh. You can also add the gray hare into any existing sponge routines.
These foam ice cream cones by Alan Wong will leave your audience roaring ! Turn one ice cream cone into two ice cream cones. A great sponge finish for any sponge prop routine, the foam ice cream cones are definately a crowd pleaser !
A small sponge square magically changes into a sponge ball with a help help from the magician.
You start off with your back to the audience, there is nothing on your back. A monkey is put into a cage. He can be seen clearly through the bars. But every night he manages to escape. You place the cage behind your back and of course when you bring it to the front again he has vanished! Lots of fun as the monkey keeps disappearing but found eventually with lots of bananas !!!
A super idea by Alan Wong. Effect: One egg multiples into four then a spectator chooses any one and it turns into a duck!
This hilarious over-sized pencil to add a bit of comedy into any show. A perfect crowd pleaser for any close-up or stage act.
This humorous foam microphone is great for comedy magic and entertaining children with magic. Make it part of your routine today!
Grow a Magic Mushroom out of your spectator's arm! Multiply your magic mushrooms! Make them appear and disappear! Totally new and hilarious sponge magic that can grow out from your body. Only you know how far it will take you!
Every word a laugh! These sponge words bring laughs to any sponge ball routine. As you deliver a punch line, make a word appear from nowhere. Or pull a word out of your hat, shoe or even ear! Exchange a word for a ball. Give a spectator a ball to hold. When their hand is opened, they are surprised to find that the ball has become a word - and the word sets up in your punch line.