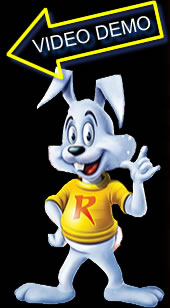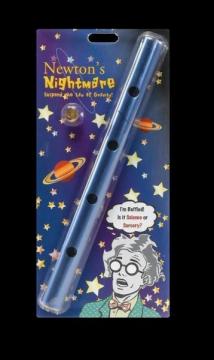 Great visual self working trick where a spectator drops a brass weight through a vertical metal tube. It rockets through the tube in about a second, but after the magician puts a spell on the tube the weight floats through the tube slowly !
More details: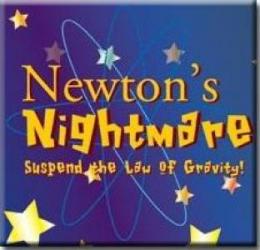 Description
Here is another great visual self working trick in the Razamatazz Magic shop combining sorcery and science, Newton's Nightmare must be seen to be believed !
From the mind of William J. Schmeelk comes this gravity-defying miracle.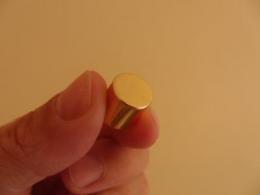 Anti Gravity
A brass weight is dropped through an aluminum tube. It rockets through, falling into the spectator's hand. So far, so good. But, at the magician's command, the weight drops through the tube in slow motion - like an astronaut bounding across the moon! See diagram below to see how easy the tube is to use.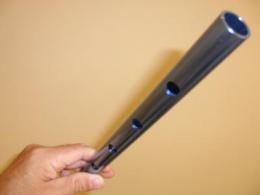 Self working miracle
The weight can be clearly seen floating through the tube !
Furthermore, the brass weight can be seen floating through the
tube - even while the trick is in the package, making this a virtually
self-performing miracle! Newton's Nightmare is a delight to perform, and easy enough for any aspiring magician to master.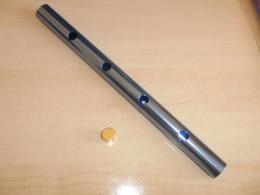 Easy to do
With a bit of creativity, you can turn this effect into a fantastic routine. Amazing to see and very easy to perform. That's Magic !




---
You might also like to consider:
Dream Tunnel is THE transformation device, from the genius mind of Mikame, for your next routine. You can take pieces of blank paper or money and turn them into more money, coins, and even scarfs. You are only limited by your imagination.
Magician displays a box of crayons in a windowed sleeve casing.The crayons are removed and opened up to show all the crayons are inside the box. Crayons are then closed and returned to the windowed casing. Magically the crayons vanish ! Based on the vanishing deck this trick is totally self working and easy to perform !
This is the best quality version of this trick on the market, not the cheaper inferior deck. A card case containing a deck of cards is shown. The deck is removed and one card is taken out, shown and replaced into the deck. The deck is then replaced back into the case. The performer states that they will make the card vanish but when the card case is turned over the whole deck has vanished !!! But amazingly selected card remains !!! Totally self working trick - learn in seconds.
A large black dice placed into a crystal box magically explodes into eight tiny white dice right infront of your very eyes. This stunning visual trick is very easy to perform but amazing to see.