About Us
Welcome to Razamatazz Magic. Home of new modern exciting children's magical effects.
Razamatazz magic, set up in 2008 by Andy and Sue, a professional husband and wife magic act based in the UK for over 19 years. Andy & Sue enjoyed a successful career as a magic double act and illusionists then switched to performing children's shows 10 years ago. Finding it hard to purchase the products they required for their act, they started making items for their own successful shows.

Now these effects will be available to buy direct from Razamatazz Magic. Everything has been tried and tested in their own hugely popular shows and guaranteed to be hit in any children's act. Their goal is to bring you new tricks and a new modern style that ACTUALLY entertains an audience and especially children. Andy and Sue want you to be as excited as possible to tear open your package and explore each of their effects.

Children are in a world of their own. To succeed with them you need to forget all the sleight of hand you learned. Children don't just want to see clever miracles, they want to be entertained. So all Razamatazz Magic tricks are designed to create Laughter and Enjoyment based on everything children love.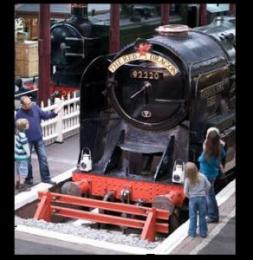 Based in Swindon, Wiltshire
Razamatazz Magic are based in ye olde Saxon village of Swindon which is on the M4 motorway between Reading and Bristol and is historically famous for the GWR steam railway and has a fantastic railway museum dedicated to it's heritage.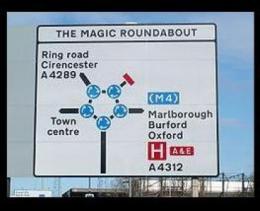 Swindon's Magic Roundabout
Swindon has also found worldwide fame for it's amazing magic roundabout. Actress Billy piper and presenter Melinder Messinger are just a couple of celebrities to come from the area and pop star Robbie Williams, also TV celebrity Lawrence Llewelyn -Bowen live nearby.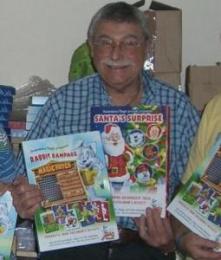 Johnny Fantastica - (John Gapp)
John Gapp is a true friend and a gentleman.
We are very lucky to call John a friend and owe a lot to him for his advice and continued support making Razamatazz magic a big success. John has a great act (stage name Johnny Fantasica) and has two shows currently available called The Rose and Doctor deaf.
Not to be missed !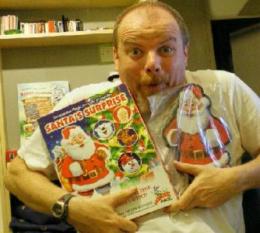 Bob Baker
Bob Baker - Good friend and Razamatazz Magic prop designer. Bob is a very creative guy and always at the end of a phone when we need him. We are currently working on several new tricks and Bob has been very helpful with his creativeness on these projects. It is always a pleasure working with Bob and look forward to more brainstorming !



Razamatazz magic photos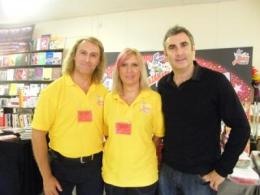 Marvin Berglass
Andy and Sue with Marvin Berglass (Marvins Magic).
Mavin was a very nice guy and gave us some very useful help & advice.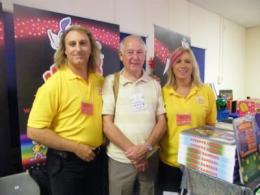 Tony Griffiths
Andy and Sue with Tony griffiths. Andy owes a lot to Tony who taught him many card routines when he was first starting out in magic.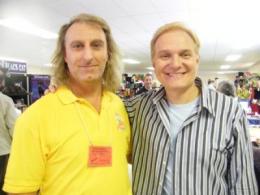 Jeff Hobson
Andy with the amazing Jeff Hobson.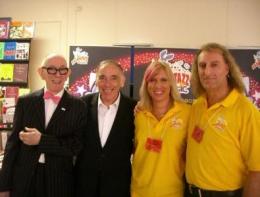 Ali Bongo and Jack Delvin
Andy and Sue with Ali Bongo and Jack Delvin.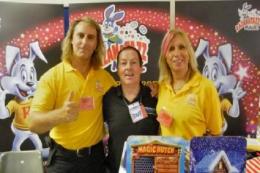 Burger Bill
Andy and Sue with our mate and legend that is Burger Bill (magic books by post)